PIPING DESIGN

FROM CHEMICAL PLANTS TO ROCKETS.
WE SPECIALIZE IN HIGH AND LOW TEMPERATURE HIGH PRESSURE PIPING SYSTEMS - FROM PIPE STRESS ANALYSIS CONCEPTUAL STUDIES TO DETAILED PIPING DESIGN AND DRAWINGS.
PIPE STRESS ANALYSIS
Our analysis has it's foundations in what is practical to achieve and what is practical to have built. We work towards solutions that can be as best easily fabricated and economical where achievable.
Our goals are to comply with applicable piping design codes, customer requirements, protect sensitive equipment and resolve all stress issues. This is done in continual development with the clients engineering team to ensure the best solutions are worked towards.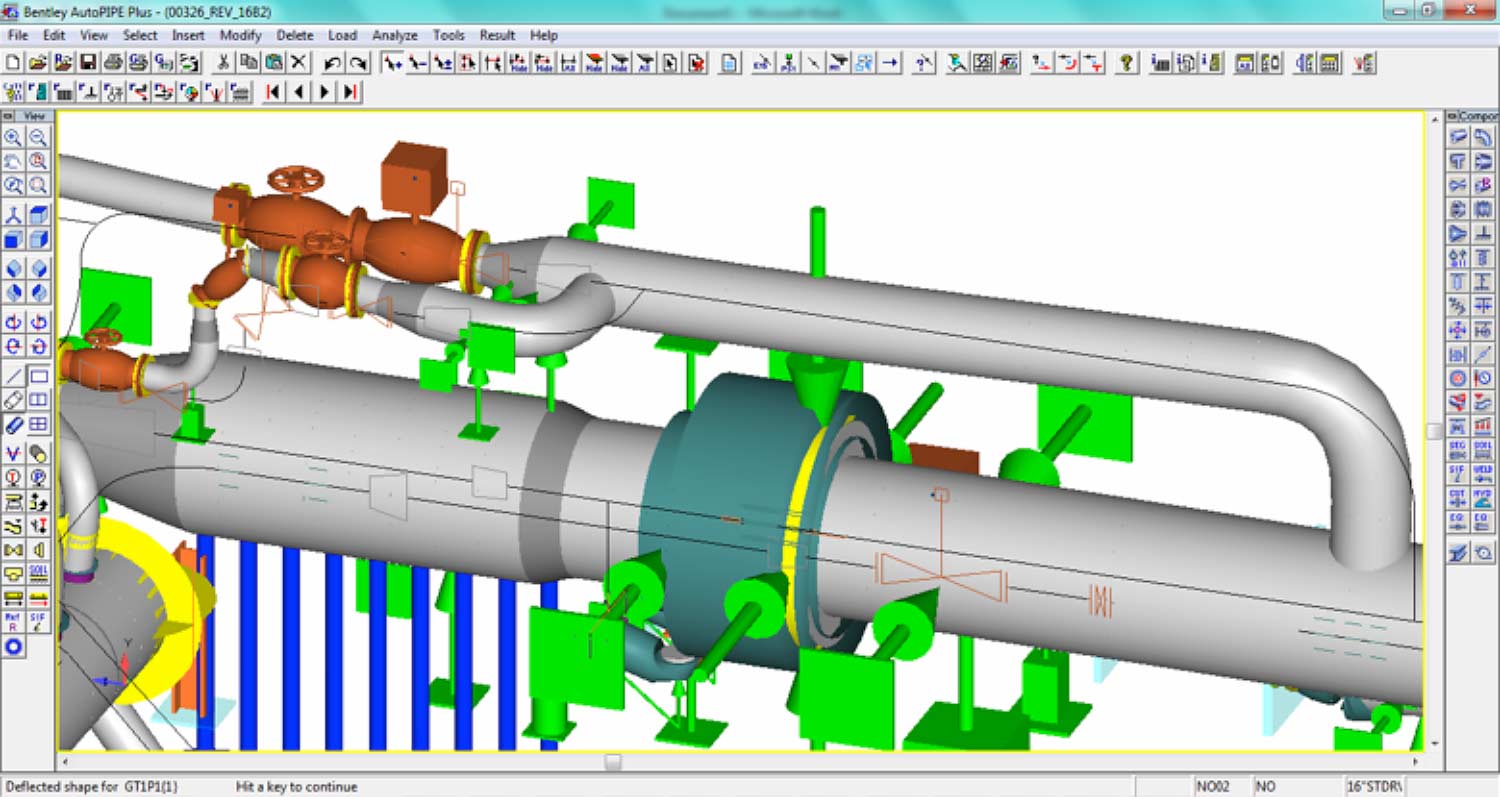 EXPANSION JOINT SELECTION
There are always certain situations where pipe supports, expansion loops or other practical solutions do no solve pipe stress issues or excessive loads on equipment. In these cases bellows or expansion joints are required.
The goal here is to work toward the most cost effective expansion joint solution that is safe and practical for the service required.
EXPANSION JOINTS
CWA has partnered with American BOA and offer comprehensive expansion joint and bellow design capabilities. The BOA Group has worked in industries ranging from industrial to aerospace. The expansion joints are designed to EJMA and ASME standards where applicable. CWA represents American BOA in California.
Expansion Joint and Bellows Testing
American BOA's in-house proprietary testing facilities are designed to simulate bellows and expansion joint movements from simple displacements up to rocket launch sequences.
High-end engineering studies
CWA and BOA's in-house engineering talents allow for finite element analysis including flow-induced vibration studies through piping and bellows.
THE FINISHED PRODUCT
We're dedicated to the highest standards of quality, reliability and excellence, from the earliest drawings, to models, analysis and testing to the final product, in often extreme environments and with world-leading performance requirements.